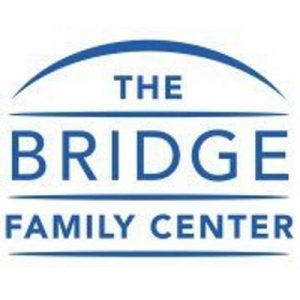 The Bridge Family Center
The Bridge Family Center operates five Short-Term Assessment & Respite (STAR) homes in West Hartford, Southington, Manchester, Wolcott, and Harwinton, Connecticut. All STAR homes have a licensed bed capacity of six (nine in West Hartford) girls or boys (Wolcott is for boys and the other four for girls) ages 11-18 who receive assessment and clinical services in a small, structured home-like setting. The goal of the homes is to provide a high quality of care for every youth served. This means providing for, or advocating for, every need that a child has when she/he enters the program. Those needs include shelter, food, clothing, medical and dental care, counseling and family reconciliation support, primary education, life skills training, drug and sex education, and recreational and social activities.
What – We will be collecting winter gifts for the nine residents (girls ages 11-18), plus needed supplies for the West Hartford STAR home, for the holiday season. It would be great to expand this to another home as well if we have enough participation.
How – All items can be sent through mail to:
Michael Hilton, Treasurer, CTRPCV
P.O. Box 1803
Hartford, CT 06144
If you have any questions, please contact Mike at mjhilt@comcast.net or 860-568-1039.
***Donation pick-up can be arranged if needed***
When – All items should be received by mid-December. We will wrap all the gifts and hand deliver everything to the West Hartford STAR home in time for the winter festivities. Any help will make a huge difference.
Gift donation suggestions
Gift cards (Target, Wal-Mart, Kohl's, Old Navy, Sears, JC Penney, etc.)

Gloves, scarves, hats, slippers, socks, etc.

Body sprays, skin lotion, lip balm

Makeup, nail accessories, hair products

Teen-appropriate books

Journals, writing supplies, arts and craft supplies

Puzzles, games, jump ropes, stuffed animals, etc.
Shelter donation suggestions
Gift cards (Stop-n-Shop, Target, Wal-Mart, etc.)

Twin size sheet sets, pillow cases, pillows, quilts, blankets

Bath towels, face cloths

Silverware, small plastic cups, serving bowls, Tupperware

New/used DVDs (rated PG/PG-13)

Puzzles, arts and craft supplies, books, educational supplies

Cleaning supplies (brooms, mops, etc.)
THANK YOU!!